The CIF invites you to submit your urban infrastructure development projects to join the CIF pipeline. The application process is currently closed. Please register your details here to be notified as soon as the application process is open. You can review the process and project questionnaire in advance.
Notify me
Download PDF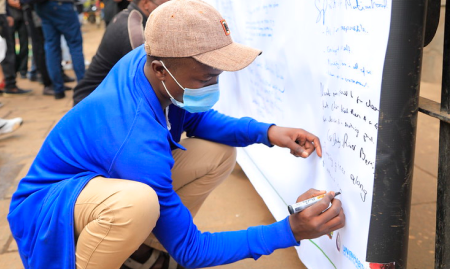 Who Can Apply
The Cities Investment Facility invites both public/government entities and private project developers to submit their urban development projects to join the CIF pipeline.
Project Selection Criteria
In order to be considered, the submitted projects must:
Have undergone preliminary scoping, conceptualization, and ideation (i.e., pre-feasibility) such that the basic technical concept, business model (under a user-pays, government-pays, or hybrid model), approximate budget and schedule, and SDG alignment can be described and are complementary.
Be clearly connected with an existing urban master plan or similar development plan strategy for the municipality.
Align with UN-Habitat's existing geographical footprint.
Align with one or more of the following sectors: Affordable Housing, Energy, Roads and Bridges, Informal Settlements Upgrading, Transport and Mobility, Urban Infill and Public Space, Waste Management, and Water and Sanitation.
Align with at least one of the UN Sustainable Development Goals.
Additionally, priority will be given to projects that:
Are larger in size/have larger construction budgets. Packages of aggregated smaller projects (by both geography and sector) may be considered.
Present evidence of government support for the project, ideally at the national and/or regional levels. At a minimum, this means public endorsement of the project, but can also include financial and regulatory support. If the project promoter is a public entity, this means support from other (generally higher) levels of government.
Showcase more advanced levels of project preparation into the feasibility or development stages. ( For example, this can mean having progressed with feasibility study, project development planning, relevant statutory approvals and permits, land/site control, environmental and social impact assessments, financial/regulatory government support negotiations, financial modelling, and/or design engineering, among other development activities.
Can be integrated with the Global Urban Monitoring Framework and SDG Cities Flagship.