The CIF invites you to submit your urban infrastructure development projects to join the CIF pipeline. The application process is currently closed. Please register your details here to be notified as soon as the application process is open. You can review the process and project questionnaire in advance.
Notify me
Download PDF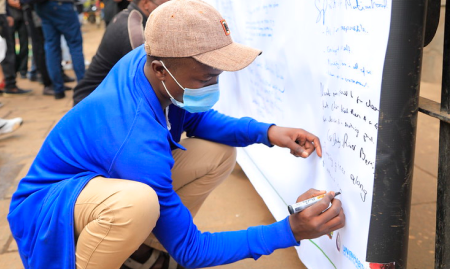 Who Can Apply
The Cities Investment Facility invites both public/government entities and private project developers to submit their urban development projects to join the CIF pipeline.
Criteria for Projects
In order to be considered, the submitted projects must:
Have undergone preliminary scoping, conceptualization, and ideation (i.e., pre-feasibility) such that the basic technical concept, business model (under a user-pays, government-pays, or hybrid model), approximate budget and schedule, and SDG alignment can be described and are complementary.
Be clearly connected with an existing urban master plan or similar development plan strategy for the municipality.
Align with UN-Habitat's existing geographical footprint.
Align with one or more of the following sectors: Affordable Housing, Energy, Roads and Bridges, Informal Settlements Upgrading, Transport and Mobility, Urban Infill and Public Space, Waste Management, and Water and Sanitation.
Align with at least one of the UN Sustainable Development Goals.
Additionally, priority will be given to projects that:
Are larger in size/have larger construction budgets. Packages of aggregated smaller projects (by both geography and sector) may be considered.
Present evidence of government support for the project, ideally at the national and/or regional levels. At a minimum, this means public endorsement of the project, but can also include financial and regulatory support. If the project promoter is a public entity, this means support from other (generally higher) levels of government.Showcase more advanced levels of project preparation into the feasibility or development stages. ( For example, this can mean having progressed with feasibility study, project development planning, relevant statutory approvals and permits, land/site control, environmental and social impact assessments, financial/regulatory government support negotiations, financial modelling, and/or design engineering, among other development activities.
Can be integrated with the Global Urban Monitoring Framework and SDG Cities Flagship.

Tracks
Based on the diversity of projects and the expectations of the CIF regarding its portfolio, the projects submitted to the Cities Investment Facility are categorised based on the following tracks that were established.
Includes those projects that have completed feasibility studies with sound business cases, clear structure and support from government.
Includes those projects in the early stages (concept or pre-feasibility) that have preliminary information, compelling cases and government co-financing.
Includes those projects that are in the early stages, have a compelling case and impact which needs to be well developed. These projects need substantial input from a funding and technical perspective.
Includes those projects that are either: at the ideation stage with no documentation; or do not have any funding commitment from government; or are nor in an aligned sustainable urban development sector.
Those projects under Track 1 and 2 are uploaded on the CI Portal upon further engagement to verify information and address data gaps. Track 1 projects showing the highest potential to reach the construction stage will achieve a Proof of Concept (PoC) to be presented in high-level interactive environments to private and commercial investors at World/Regional Urban Forums.
Please consider that those projects under Track 3 and 4 do not meet all or some of the assessment criteria. Therefore, these projects receive feedback and a checklist from the Cities Investment Advisory Platform to help in addressing the identified gaps.
What are the Benefits?
If successful through the application process to enter the CIF pipeline, your project will be supported by UN-Habitat and its Implementing Partners. Some of the benefits include but are not limited to the following:
Gain exposure to multiple development communities and investors via the CI Portal as well as potential showcasing at World/Regional Urban Forums.
Have the opportunity and support to refine and turn existing project concepts into real, investable products.
Receive feedback and support from experts and practitioners through the CI Advisory Platform and CI Vehicles.
Have the opportunity to receive funding for project preparation activities from both the Feasibility Fund and the CI Vehicles.
Engage at a high level with international organisations.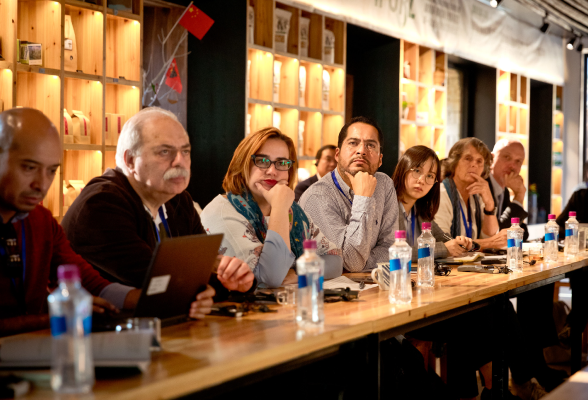 Frequently Asked Questions
There is no definitive timeline for all the projects, as the progression dates of projects in Tracks through 1 to 4 can vary greatly. The CIF Team will update the project promoters when they progress through the pipeline.
The CIF Team has a Project Selection Committee comprised of members from the CIF Secretariat, and CIF Implementing Partners that analyse the projects who apply and categorise them from Track 1 to Track 4, depending on the project details and current feasibility work. Services received will vary depending on which track your project is placed in, to ensure CIF support is contextual to the needs of your project. For example, if your project is placed in Track 2, the project is in the early stages (concept or pre-feasibility) with preliminary information, compelling cases and government co-financing. Our CIF Implementing Partners accommodate their services to the information provided and support project preparation towards financial close.
We endeavour to accept projects from all sectors. In the past, we've typically seen applications from these sectors; water management, transport, energy, affordable housing, roads & bridges, urban infill and many more. But we welcome any project that endeavours to address one or multiple Sustainable Development Goals for people living in urban cities and settlements.
Whilst benefits can vary depending on the allocated track of your project, here is a list of some of the benefits that projects receive during their relationship with CIF; assistance with financial modelling, technical project assessment, permit/licenses/rights of way identified and implemented, drafting and implementation of environmental & social impact assessment, production of viability grant funding applications and more. If your project is in need of greater assistance prior to these services, CIF Implementing Partners will provide feedback, checklists and service provider lists.
Successfully selected projects will require a one-off registration fee per project to upload their respective project information onto the Cities Investment Portal. There is also a subsequent annual maintenance fee. However, projects who sign up in the first year of the CI Portal's operations will only require a 50% discounted one-off registration and annual maintenance fee per project.
CI Advisory Platform services will require some additional costs for project preparation and bankability advisory work and will vary from project to project. Projects coming from Least and Less Developed Countries (LLDC) that may not be able to afford this fee can potentially have it subsidised through other external or CIF-generated capital flows (e.g. deal flow fees, grants).
The CIF Secretariat is the mediating party between urban infrastructure projects and CIF Implementing Partners who provide the professional services to develop your projects. Think City is responsible for the first component of CIF called the Cities Investment Portal. It is responsible for the website design, marketing and are the first introduction to CIF. The Cities Investment Advisory Platform are the second component to CIF and is run by Gensler, Resilient Cities Catalyst (RCC), Smart Cities Network (SCN) and South Pole, who conduct concept to mid-stage preparation of projects. The final component of CIF is the Cities Investment Vehicles who are responsible for mid to late-stage preparation of projects. The Emerging Markets Investment Fund (EMIF Group) is currently responsible for this section, along with Reall Group.